Consortium for Dark Sky Studies receives Formal Recognition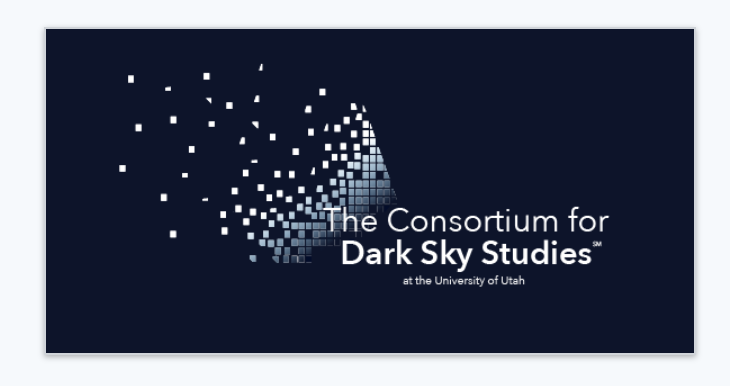 The University of Utah has awarded formal recognition to the Consortium for Dark Sky Studies (CDSS), the first academic center in the world dedicated to discovering, developing, communicating and applying knowledge pertaining to the quality of the night skies.
The CDSS is an interdisciplinary, multi-institutional research group based in the College of Architecture and Planning at the U. The consortium of over 25 university, industry, community and governmental partners will research the global issue of light pollution, and the public health, economic and environmental impacts of the so-called "disappearing dark."
"The importance of this issue reaches far beyond Utah's borders. The consortium addresses the global issue: how to preserve dark skies and reduce the planet's seemingly relentless increase, with multiple impacts, in light pollution," remarks Stephen Goldsmith, co-director of CDSS and associate professor of city and metropolitan planning at the U. "The related trans-disciplinary subjects of research, both abundant and complex, make the consortium a critically important resource for communities in the developed and developing world."
A member of CDSS, the Natural History Museum of Utah recently earned a new International Dark-Sky Association Lighting Design Award, making the museum Utah's first dark sky-designed public building. The museum is located at the University of Utah and housed in the Rio Tinto Center, nestled in the foothills of the Wasatch Mountain Range.
"We so appreciate receiving this recognition for our dark-sky lighting design. The museum was conceived as an extension of the natural environment with integrated architecture, site and exhibitions," said Sarah George, executive director of the Natural History Museum of Utah. "From the start of design, we knew we wanted our lighting to have minimal impact on our site, and today it is a great place to set up telescopes and stargaze in the city."
"The Wasatch Range is a national laboratory. You have light from the metropolitan area in the front, but the backside is really dark. It's like a night and day comparison," says Dave Kieda, dean of graduate studies and professor of physics and astronomy at the U, and co-director of the CDSS. "There's a philosophical aspect to the night sky. Faced with the beauty of it all, you ask those big science questions to understand the world around you."
Utah is uniquely positioned to host studies of the dark sky. The vast tracts of public land and concentration of national parks and monuments provide substantial night skies unpolluted by man-made light that represent a boon of research opportunities. The consortium's official status has already spurred international collaborations; the CDSS will partner with the leading international research group, ALAN (Artificial Light at Night,) to host the largest global conference to date examining the many aspects and impacts of artificial light. The ALAN conference will convene at Snowbird Ski and Summer Resort in November 2018.